FITS ALL STANDARD GARDEN HOSES 
High-Pressure Washing Tool - Change your conventional garden hose into a powerful, jet pressure stream. The Hydro Jet High-Pressure Power Washer is an excellent cleaning tool for washing muddy sidewalks, dirty wooden fences, moldy brick walls, filthy cars, and much more. The pressure washer has lots of range as it can even clean second-story windows while you're on the ground!
Features
Easily connect any standard garden hose for quick and easy use.
Brass standard garden hose coupler, aluminum original power washer wand, it is designed for strength
Supported For All Surfaces- Safely clean all dirty surfaces, including wood, brick, concrete, siding, plastic, glass, and more. Won't strip car paint or clear coat.
High-Quality Brass- Designed with rust-proof and corrosion-resistant materials. Industrial-strength Brass connectors and high-quality aluminum alloy washer wand.
The Hydro Jet High-Pressure Power Washer is Strong and Tough as it doesn't bend easily.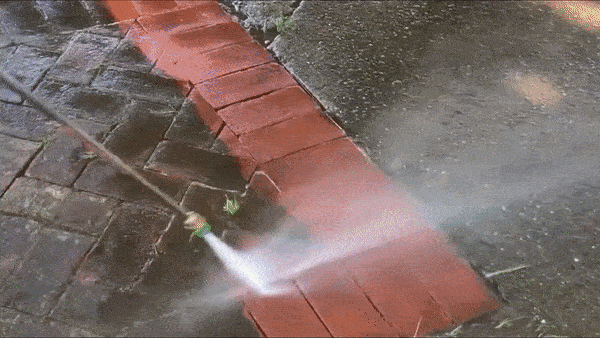 Package Includes: 1x Hydro Jet High-Pressure Power Washer